January 30th is World NTD Day. On this day in 2012, a joint statement, the London Declaration, was issued proclaiming the establishment of an international public-private partnership for the NTDs. In 2021, World NTD Day, the second time in history, various events were held all over the world and in Japan. The image above is a collage of the photos you posted. Thank you for your cooperation.
World NTD World NTD Day-Light up all over the world
63 landmarks have been lit up in 40 cities in 25 countries.
See also the official website.。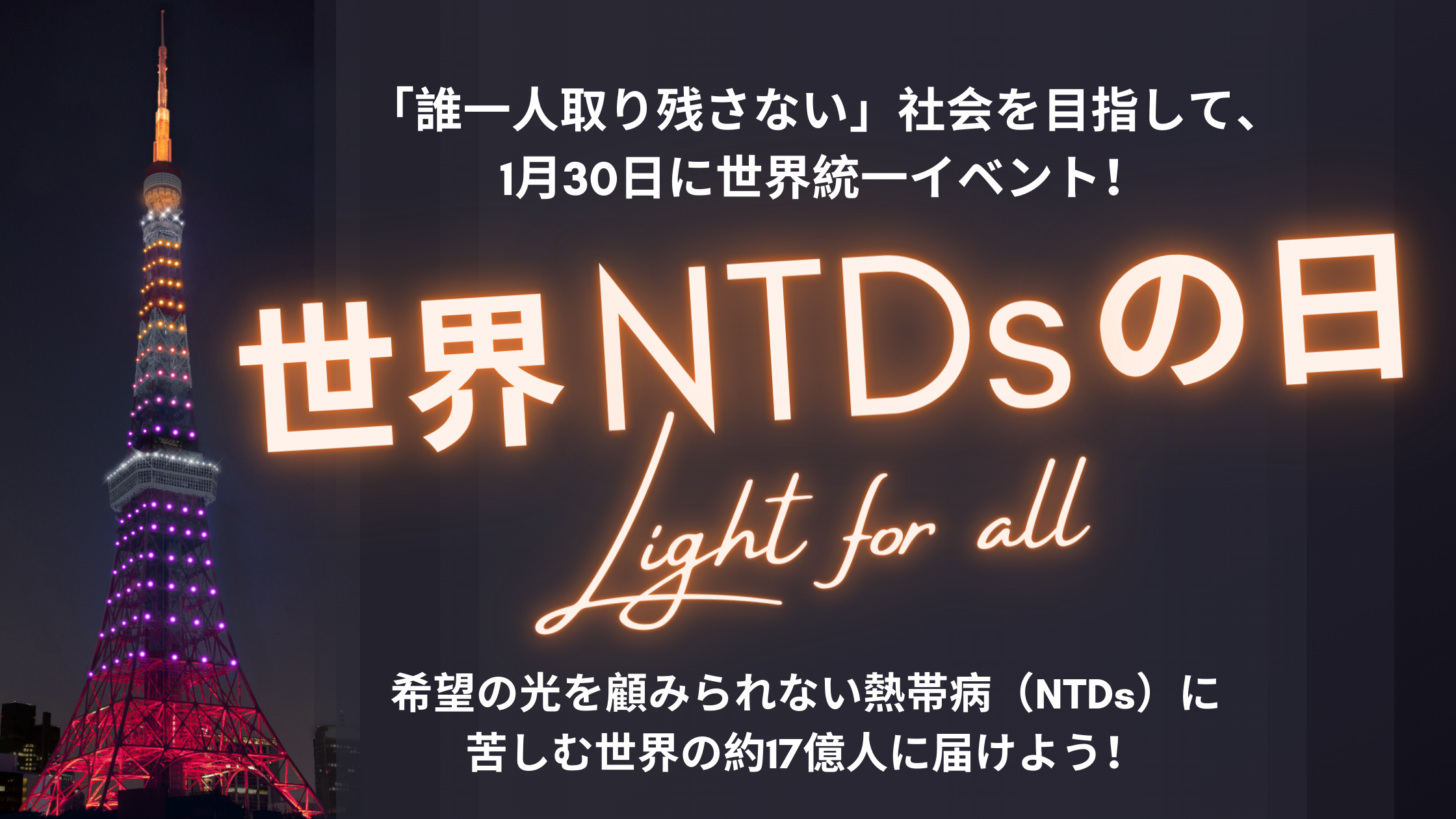 Tokyo Tower Light Up Campaign "Light for All"
Tokyo Tower is lit up in the NTDs symbol colors (orange and purple).
Date and time: Saturday, January 30, 2021 Sunset (around 17:00) to 24:00
Location: Tokyo Tower (4-2-8 Shibakoen, Minato-ku, Tokyo 105-0011)
Organizer: SDGs Promise Japan (SPJ), a specified non-profit organization
Sponsors: Eisai Co., Ltd., Saraya Co., Ltd. Sponsors: Ministry of Foreign Affairs, Ministry of Health, Labor and Welfare, Japan International Cooperation Agency (JICA), Global Health Innovative Technology Fund (GHIT Fund), Japan Neglected Tropical Diseases Alliance (JAGntd), Crown Prince Court (Abu Dhabi, Eisai), Uniting to Combat Neglected Tropical Diseases (UK)
Cooperation: TOKYO TOWER Co., Ltd.
Lighting design: Motoko Ishii Design Office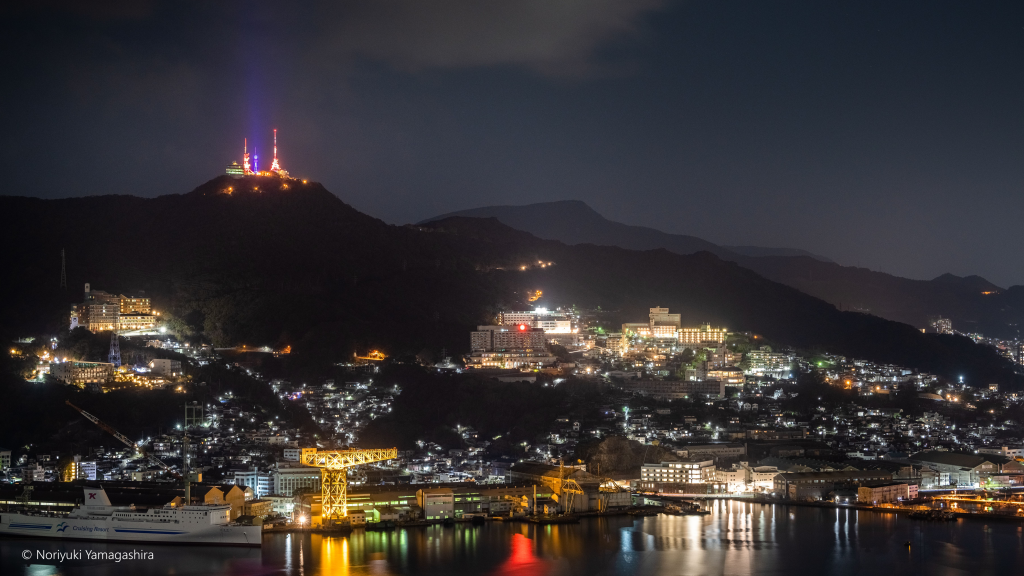 World New Three Great Night Views Nagasaki Light Up Campaign

Meganebashi, Megami Ohashi, and Inasayama Radio Tower, which are the symbols of Nagasaki, also participated in the illumination.
Date and time: Saturday, January 30, 2021 Evening ~
Location: Nagasaki City (Meganebashi, Fukurobashi, Megami Ohashi, Inasayama Radio Tower * )
Organized by: Nagasaki University Institute of Tropical Studies, Japan Neglected Tropical Diseases Alliance (JAGntd)
Sponsored by: Nagasaki City Hall