October 18, 2019 4-6 pm at Ochanomizu Medical Center (Yushima, Bunkyo-ku)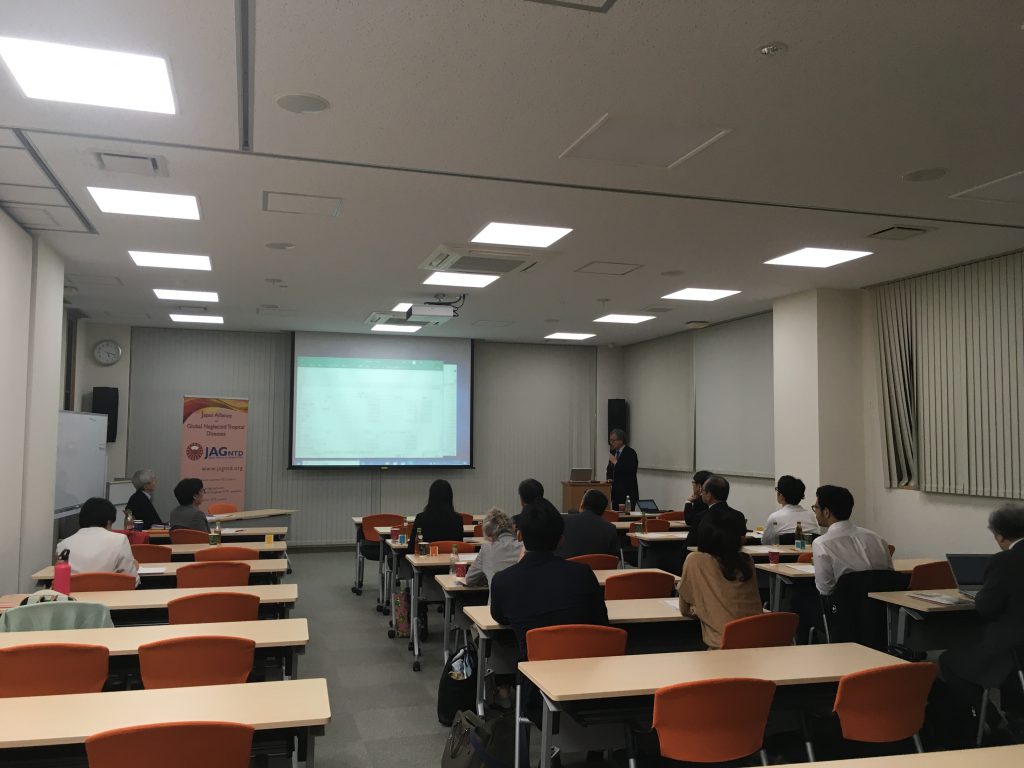 JAGntd held the 2019 Alliance General Assembly in accordance with the rules. Thank you to all the members who visited us.
At the general meeting, JAGntd's rules and organizational chart were revised, the personnel of the steering committee was changed, the secretariat system was changed, the activity results in 2019, the activity plan in 2020, and the budget status up to now were announced and a question and answer session was held. I did.
We ask for your continued support for JAGntd's activities toward the suppression of NTDs around the world.