Webinar announcement from Pediatric Praziquantel Consortium .
---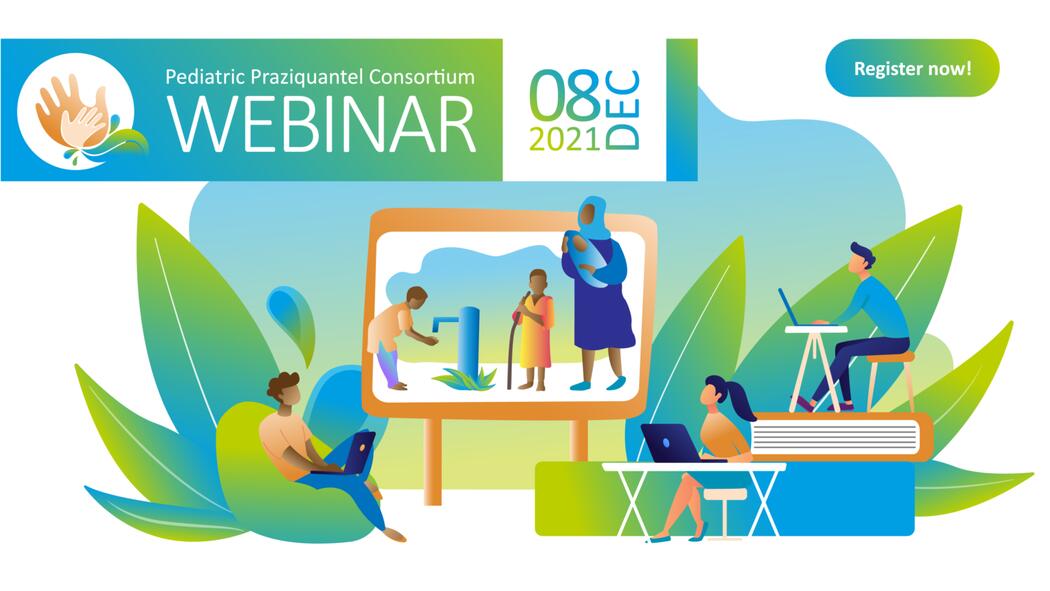 Completion of the Pediatric Praziquantel Consortium's pivotal Phase III trial 
Date and time: Wednesday, December 8, 2021 21: 00-23: 00 (Japan time)
(* CET will be on Wednesday, December 8, 2021 from 13:00 to 15:00)
Click here for webinar content and registration
This webinar commemorates the completion of Phase III trials of the pediatric formulation for schistosomiasis "Arapraziquantel" by the Praziquantel Consortium for Pediatrics, with good efficacy and safety results. For more information, please see here (past JAG NTD news articles).